train like the elite
Trosky Transformation Adventure Camps
Learn How To Take Your Baseball Game To A Whole New Level
We're Known For Helping Good Players To Become Great Or Elite.
Collection:
Camps & Adventures
0 products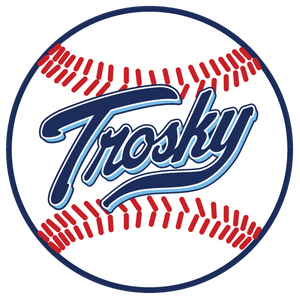 WHAT TO EXPECT
TROSKY TRANSFORMATION ADVENTURE CAMPS
The road to growth is in front of you. We lay it all out there for you to soar to new heights.
You just have to take advantage of it.
Proper Arm Slot: Strong, Consistent, and Confident Throws
Most errors made on the field are throwing errors. Why? For one, the majority of players lack dependable and unvarying throwing mechanics. By developing a consistent throwing arm slot and throwing motion you'll learn how to repeatably make more accurate throws.
TRAIN LIKE THE ELITE
Elite Footwork Patterns: Incredible Plays
Pair large text with an image to give focus to your chosen product, collection, or blog post. Add details on availability, style, or even provide a review.
TRAIN LIKE THE ELITE
5 Different Hops
A key trait of an elite infielder is their ability to read hops and properly position themselves based on the type of hop. We show you how to quickly categorize the 5 different types of hops so you can turn ground balls that are eating you up into easy hops where you are making plays.
Short hop
Short in-between
Long in-between
Long hop
Roller
TRAIN LIKE THE ELITE
Formula For Developing Great Hands
Having great hands is essential if you want to be a top-performing infielder. We'll show you how to improve your hands so you can comfortably field the balls you are supposed to and even cleanly field the tough plays that most people are missing.
TRAIN LIKE THE ELITE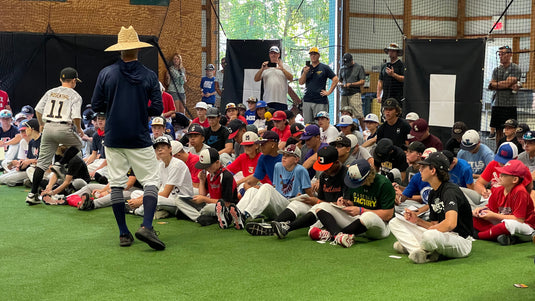 Grow Your Confidence: Hardest Game In The World
Baseball is considered by many the toughest game in the world. Our camps help you better understand how to deal with the game's ever-present disappointments by building an attitude of positivity and confidence even when things don't go your way.
TRAIN LIKE THE ELITE
On-Time on Every Pitch!
Almost all of today's players are in the dark when it comes to the on-field communication used by high-level players. Watch how much people notice you when you apply a proven communication system that will have you really separate yourself from the crowd.
TRAIN LIKE THE ELITE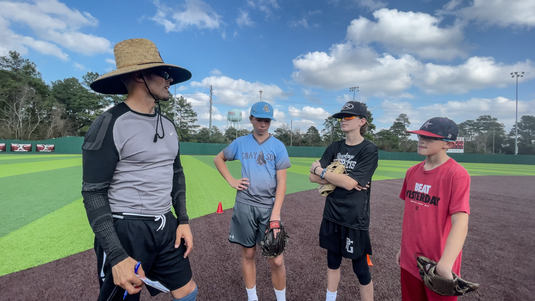 Mental Game Secrets Of The Elite
The mental game is 5% of what makes a great player. But that 5% controls the other 95%. Ultimately, the mental game is everything. Learn the mental game secrets that will gain you a huge edge over others who let their emotions control their game. This is the great seperator.
TRAIN LIKE THE ELITE
TROSKY TRANSFORMATION ADVENTURE CAMPS FREEBIES
Mental Game Wristband
Mental Game Handouts/Cards
Baseball IQ Handouts/Cards
Footwork Handouts/Cards
Communication Handouts/Cards
5-Tool Development System Handouts/Cards
Prizes/Awards for camps best (Grinder / Dirtbag / Bulldog / Rock / Rat)
Camp Tee-shirt
A new Outlook, Vision, and Passion for Infield Play, Player Development, Success, and Life
An Incredible Experience
TRAIN LIKE THE ELITE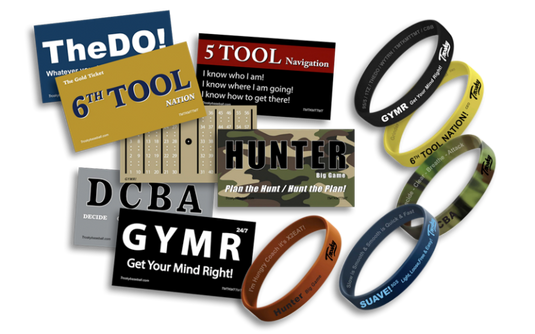 DEVELOPED & USED BY COACH NATE TROSKY
OUR COMMUNITY IS GROWING!
NATE TROSKY ELITE INFIELD CAMPS
8 MORE REASONS TO JOIN US
What campers say about their experience
Trusted Testimonials For Coach Nate Trosky
Purity of His Intentions!
What impresses me most about Nate Trosky is not his knowledge (which is off the charts), but the purity of his intentions. This was the best camp and instruction I have ever seen, from the drills, teaching, note-taking... The best camp I have been involved in.
Life Changing Opportunity!
Nate Trosky impacts people. His passion, depth and commitment to developing players both on and off the field are palpable. From physical to mental preparation — from the discipline and hunger needed to tap into the depths of learning and growing — it is a life changing opportunity for any player, coach or parent to take advantage of Nate's 6th Tool Nation.
Passionate & Invested Teacher!
Nate is a very passionate and invested teacher. He has the unique ability to draw visual pictures with his communication to help the player understand a skill. Most importantly, Nate is teaching for the right reasons, he has a passion for players and coaches and their growth mentally and physically. I really enjoy what he does and how he does it.
Master of His Craft!
Nate Trosky has spent his life mastering his craft. His love and knowledge for baseball is unparalleled! One of the best human beings I've ever been around.
A Difference Maker!
Nate Trosky is a difference maker! His attention to detail and passion to elevate the game is infectious and makes everyone around him better!
True Gem of Baseball!
Nate is a true gem with unique style of teaching mental game mastery, powerful concepts we use at UCLA softball!
Unmatched Attention to Detail!
I have been watching Coach Trosky teach for almost 20 years! There is no one who is more committed to developing amateur baseball players. His attention to detail for each athlete is unmatched!
Passion & Knowledge!
I can't tell you how impressed I was with Nate Trosky and the camp this weekend! I was blown away with your passion and knowledge. Thanks for coming to Texas and let's stay in touch about future endeavors.
Best in the Business!
I've worked with Coach Trosky for over 20 years and he is one of the best in the businesses at developing the complete player: mind, body, and spirit!
Mastery in Baseball!
There is no equal to Nate Trosky 's expertise and mastery of teaching all aspects of the great game of Baseball!
Elite Developer!
Nate Trosky has been and continues to be an elite developer of the person and the player. His unique passion for the growth of the individual is unmatched.