TOP 5 REASONS WHY YOU SHOULD JOIN THE TROSKY NATION
IS THE TROSKY INFIELD ACADEMY WORTH IT?
The Trosky Guarantee! If you commit to us for 3 months, Trosky Baseball guarantees you will see measurable growth in every phase of INFIELD PLAY and THE MENTAL GAME. Our members have rave reviews and state that it is worth every penny. For the cost of less than one lesson a month, you get COMPLETE PLAYER DEVELOPMENT that can be done anywhere, anytime! BetterEveryday!
COMPLETE PLAYER DEVELOPMENT FOR ANY SEASON
The Trosky Field Academy is a program that offers development in all phases of INFIELD PLAY including FOOTWORK, POSTURE, THROWING, TRAINING ON THE CLOCK, MENTAL GAME, RECRUITING FROM START TO FINISH, ON FIELD COMMUNICATION, BASEBALL IQ, IN-SEASON & OFF-SEASON TRAINING, and so much more! Our program can be done anywhere at anytime without the need for field or coach.
OVER $2000 VALUE
The Trosky Field Academy is a designed for coaches, players and parents t save money while receiving the same coaching as the MLB players that train under us. For the price of one-half (1/2) of a hitting lesson per month, you will have access to 100s of hours of drills and training. This breaks down to around 0.50¢ an hour instead of the typical $50 to $100 dollars you are paying elsewhere. This is BEST IN CLASS!
FOLLOW OUR TESTIMONIALS FROM SOME OF THE TOP PROFESSIONALS IN THE GAME TODAY!
We continue to work with and learn from many of the top coaches and scouts in the game of baseball and softball. Nate continues to travel all over the world teaching and learning the secrets to INFIELD PLAY and THE MENTAL GAME. Nate's success has led him to now working with the top fighter pilots in the Navy, working on THE MENTAL GAME and what it takes to succeed under the toughest environments in the world.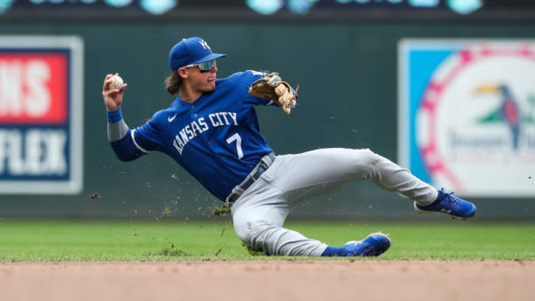 IDEAL FOR PLAYERS AT ANY SKILL LEVEL - BEGINNER TO MLB!
Coach Trosky has built his program from his 30+ years of working with and studying the top players and coaches in the game. Nate trains MLB players, all the way down to 8 years of age. The foundations of INFIELD PLAY are the same no matter what levle you play or coach. Nate has created an organized curriculum that allows for each player and coach to identify and evaluate flaws and build systems and trainings to complete the circle of development. Nate is currently working with many top infielders in MLB and Division I baseball and softball. His methods are proven at all levels.
JOIN THE TROSKY NETWORK OF COACHES AND PLAYERS
You can be the next player to commit to your dream school or get drafted. The Trosky Pipelin is unrivaled. Our students are scattered all over the country at every level. Coach Trosky's network players are unrivaled at the Short Stop position. Coach Trosky also has helped over 8,000 players on their journeys to the next level. He has also had over 400+ MLB players come through his system....... (for edit)
What's Included
Join the Trosky Advantage! BetterEveryday!
Nate Trosky is the leading authority on Infield Development and the Mental Game. Nate Trosky has helped thousands of players from all over the world RTC, Reach Their Ceilings. Nate has created a program is the most comprehensive program in the game and it is continuing to grow weekly. Join the thousands of members that have put their trust in Trosky Baseball. Gain the Trosky Advantage!
GAIN THE TROSKY ADVANTAGE, JOIN THE TROSKY NETWORK
Body, Tools, Make-Up, Complete Player Development
Better EveryDay! Trosky Baseball Infield Academy
Start Your 7 Day, Full Access Trial For Just $1!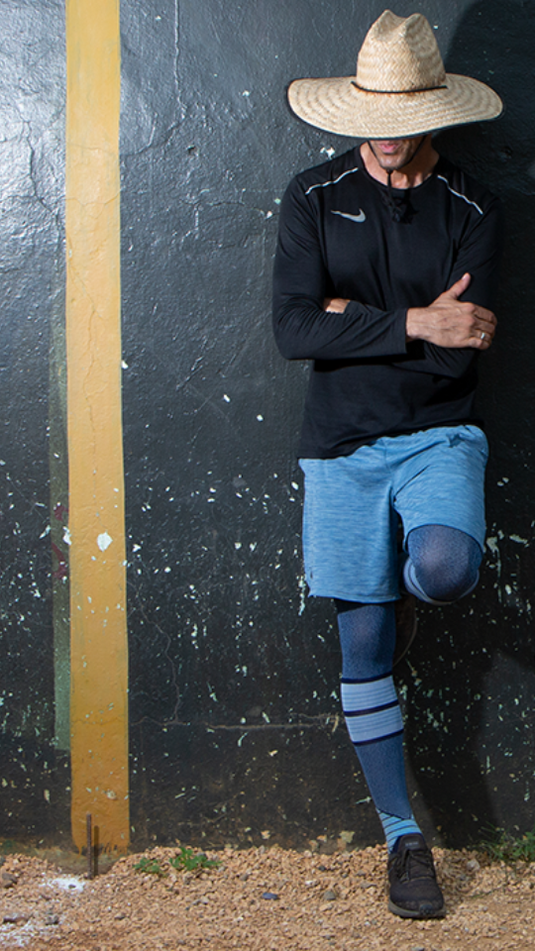 Passionate & Invested Teacher!
Nate is a very passionate and invested teacher. He has the unique ability to draw visual pictures with his communication to help the player understand a skill. Most importantly, Nate is teaching for the right reasons, he has a passion for players and coaches and their growth mentally and physically. I really enjoy what he does and how he does it.
Life Changing Opportunity!
Nate Trosky impacts people. His passion, depth and commitment to developing players both on and off the field are palpable. From physical to mental preparation — from the discipline and hunger needed to tap into the depths of learning and growing — it is a life changing opportunity for any player, coach or parent to take advantage of Nate's 6th Tool Nation.
Master of His Craft!
Nate Trosky has spent his life mastering his craft. His love and knowledge for baseball is unparalleled! One of the best human beings I've ever been around.
Unmatched Attention to Detail!
I have been watching Coach Trosky teach for almost 20 years! There is no one who is more committed to developing amateur baseball players. His attention to detail for each athlete is unmatched!
True Gem of Baseball!
Nate is a true gem with unique style of teaching mental game mastery, powerful concepts we use at UCLA softball!
Passion & Knowledge!
I can't tell you how impressed I was with Nate Trosky and the camp this weekend! I was blown away with your passion and knowledge. Thanks for coming to Texas and let's stay in touch about future endeavors.
Best in the Business!
I've worked with Coach Trosky for over 20 years and he is one of the best in the businesses at developing the complete player; mind, body, and spirit!
Purity of His Intentions!
What impresses me most about Nate Trosky is not his knowledge (which is off the charts), but the purity of his intentions. This was the best camp and instruction I have ever seen, from the drills, teaching, note-taking... The best camp I have been involved in.
Elite Developer!
Nate Trosky has been and continues to be an elite developer of the person and the player. His unique passion for the growth of the individual is unmatched.
Mastery in Baseball!
There is no equal to Nate Trosky 's expertise and mastery of teaching all aspects of the great game of Baseball!
A Difference Maker!
Nate Trosky is a difference maker! His attention to detail and passion to elevate the game is infectious and makes everyone around him better!
FREQUENTLY ASKED QUESTIONS (FAQs)
Everything you need to know about The Trosky Nation... (for edit)
WHAT MAKES TROSKY BASEBALL INFIELD ACADEMY SO UNIQUE?
Nate Trosky has created a curriculum that has been in the making for over 30 years. Many MLB, collegiate and youth players have put their faith in Coach Trosky to get them to the heights of their potential.  Nate is a master teacher that has the ability to bring the best out of his pupils allowing them to dance with the baseball, to play SUAVE (Light, Loose, Free and Easy). Nate has spent 1000's of hours putting this together and HE IS JUST GETTING STARTED!
WHAT IS COACH TROSKY'S APPROACH?
BECOME THE CEO OF THE CEO, the 1% of the 1%. Coach Trosky has created, studied, and developed this collection of drills because he knows first-hand through experience and study what the great separators are. The drills are innovative, intuitive and proven. Coach Trosky goes in-depth on the philosophy and goals of each drill allowing each player or coach to apply this to their training and routines. This is the exact program that he teaches his MLB clients, but the drills are explained so they make sense to every player or coach. Nate teaches these elite body movements and when an athlete repeats these movements, they are learning all the things necessary to become an elite mover with repeatable actions.
WILL THIS PROGRAM WORK FOR BASEBALL AND SOFTBALL?
Coach Trosky works with many of the top softball and baseball programs in the country. Playing short stop in softball is identical to playing short stop in baseball. Footwork, throwing motion, communication and the mental game are consistent and identical in both games. Coach Trosky believes that elite infield play is elite infield play no matter what sport. Nate Trosky gives equal time to both baseball and softball players.
DO THE MEMBERSHIPS RENEW?
Yes, for the convenience of our members, our memberships renew automatically on the time schedule you select. We send out an email before renewal as a reminder, so if you are chose not to renew, you have plenty of time to make that change before the next year is processed. This helps members keep their profiles active through the renewal process.
DO YOU OFFER REFUNDS?
If you didn't think that Coach Trosky's drills, programs and training aren't world-class, we are happy to refund your membership, no questions asked. Refunds may only be issued within 7days of the purchase date. After 7 days no refunds can be processed. Email contact@troskybaseball.com to cancel.
CAN I SHARE MY MEMBERSHIP WITH MY FRIEND OR TEAMMATE?
We cannot stop you from sharing you membership. However, we do feel that The Trosky Infield Academy is an unmatched resource that when followed will provide tons of benefit to the user. We think that our current prices are more than fair, and we encourage each household or coach to have their own membership. Our membership fees allow us to provide you with world-class resources and content. Without these fees, we wouldn't be able to continue doing that.