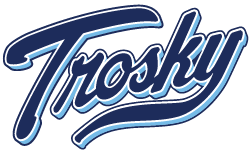 Position Yourself For Success
Trosky Baseball Online Academy
There's a lot to like in a baseball life: skills, conditioning, discipline, teamwork, and peak experiences. For the elite players, opportunities present themselves along the way; opportunities to play in the big games, to win championships, to earn a college scholarship, and maybe even to play as a pro in the big leagues.
But you have to play up to the limits of your abilities, and you have to get noticed. Trosky Baseball has a track record of preparing players for these opportunities and bringing elite players to the attention of scouts.
Our Gold and Platinum Memberships are best in class and we stand behind their quality.
Trosky Baseball Online Academy includes: